Distribution
The magazines are delivered monthly to 5,500 homes in over 20 villages to the east of Chester. The homes are predominately in the CH3 postcode.
20 Villages
The full list of villages we reach are:  Aldford, Bridge Trafford, Christleton, Gatesheath, Great Barrow, Guilden Sutton, Hargrave, Huxley, Littleton, Hatton Heath, Mickle Trafford, Milton Green, Rowton, Saighton, Saighton Army Camp, Stamford Bridge, Tattenhall, Thornton-le-Moors, Waverton & Wimbolds Trafford.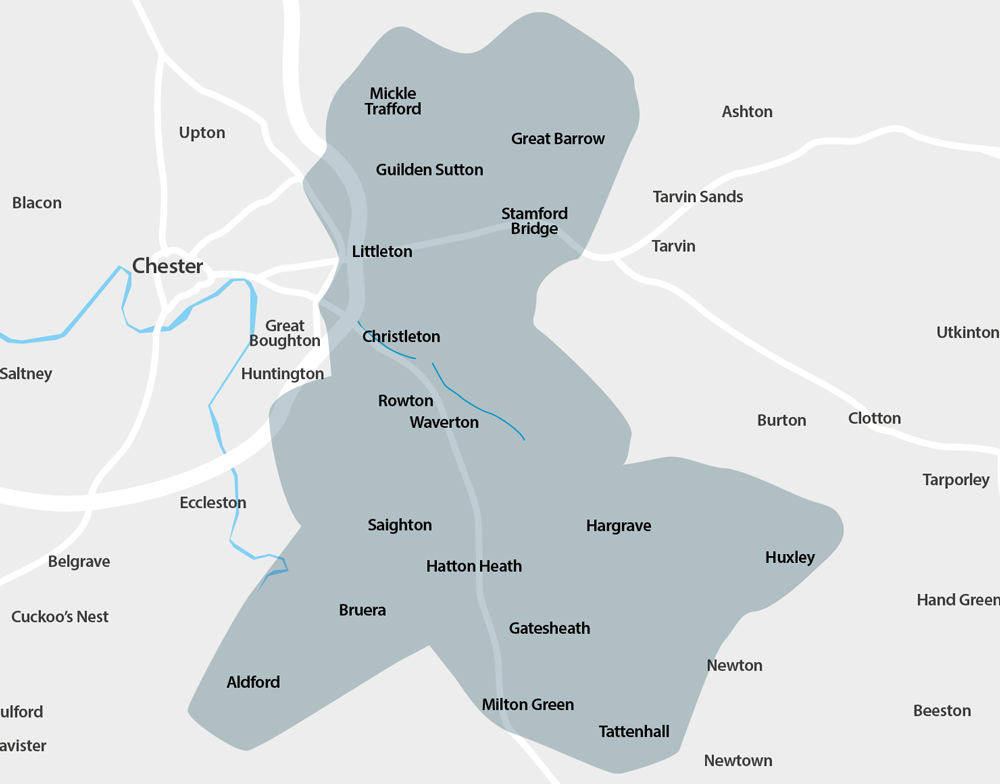 Distribution Team
We employ our own distributors directly as we have found this to be much more reliable than using distribution companies.
People tend to keep their rounds for years and usually pass them on to a friend or family member if they'd like to stop working for us. Occassionly rounds do become available to if you'd like to be considered then please email us on info@a41magazine.co.uk 
GPS Tracking
We have recently invested in GPS Tracking software to enable us to keep close track of distribution. The level of detail is fantastic and enables us to see at what precise time each property was delivered their copy of the mag. Not every distributor is currently using it but this is being rolled out across our team.